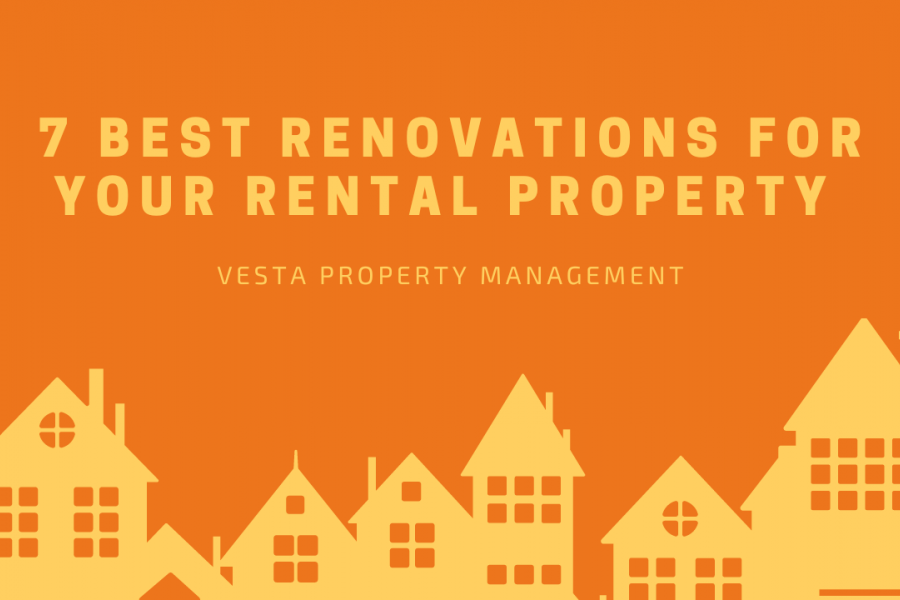 How should you go about the renovation of your rental property? Installing the ideal appliance or amenity will make your property more attractive and ensure that you keep up with the competition. Our team uses its experience in property management to guide you on what renovations you should consider.
1. The Kitchen
The kitchen is considered the heart of the home. This is where the members of the household meet to make scrumptious meals as they bond over the details of their lives and professions. Investing in kitchen remodeling will immediately make your kitchen attractive.
Consider the overall appearance of the kitchen. If you have mismatched appliances in the space, you might want to invest in new appliances. But don't splurge on the state-of-the-art appliances. Consider also the functionality and the return on investment.
Your cabinets will also need some attention. Few people put effort here when they occupy so much space in a kitchen. You don't need to do new cabinetry if the wood is still good. All you need is a professional sanding and painting job. Also, consider adding a splashback. They will give your property a modern and contemporary look.
2. The Bathroom
From our experience, this is often one of the most neglected parts of the property. Property owners make massive changes to the kitchen, living room, and exterior landscape and forget all about the bathrooms.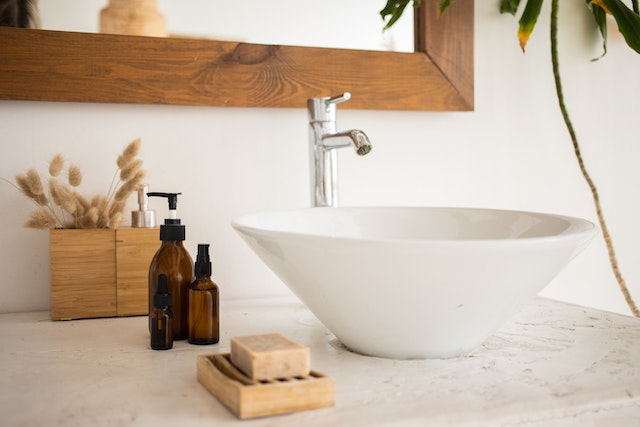 What do you do if you have a small bathroom? If this is the case, consider making quick changes that will go a long way. Add some storage beneath the sink or install shelves. This increases the functionality of the space.
If you have the money saved up and you can afford to go big, consider adding a bathroom to every bedroom. This will make your property stand out from the competition.
3. Floors
Floors are the common element of every room in your rental unit. The appearance and quality of the floors can give your property a new shine to them.
From our experience, the most common material is hardwood floors. Not only are they easy to clean but they have a certain class about them. While carpets are more common in owner-occupied homes, we wouldn't recommend them for rentals. They are harder to clean, trap smells & odors, and will require more maintenance in the long run.
If you are doing a massive renovation project, replacing your floors should be the last item on the list. This will reduce the possibility of damage and maintain that fresh look.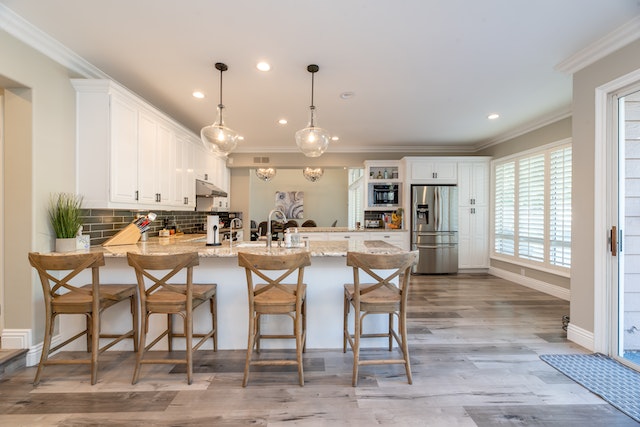 4. Painting
Painting the property can help it look new and trendy. While the property is in your name, the tenant will be the occupier of the property. And since you don't know the tastes and preferences of the market (which vary from tenant to tenant), you might want to keep things open.
Consider giving the rental property a neutral coat of paint. This will reduce the possibility of a tenant refusing to lease the property and it will appeal to a larger pool of tenants.
5. Amenities
In such a competitive market, you must ask yourself what makes your property different from the competition. Below are some amenities that you could consider adding or installing to your property:
A dishwasher. Today's renters are looking for convenience in their rental spaces. A dishwasher will allow them to take care of the dishes easily every night
A/C unit. Ideal for the summer months
Storage spaces. You can never go wrong with extra storage spaces. This allows tenants to store their extra belongings that they only need at certain times of the year.
Outdoor Living areas. In this age of working from home, having a terrace or living area could be what secures you a long-term tenant.
Parking. It can be tough to secure a parking space in urban areas. A dedicated parking space for each tenant will definitely attract the attention of several tenants.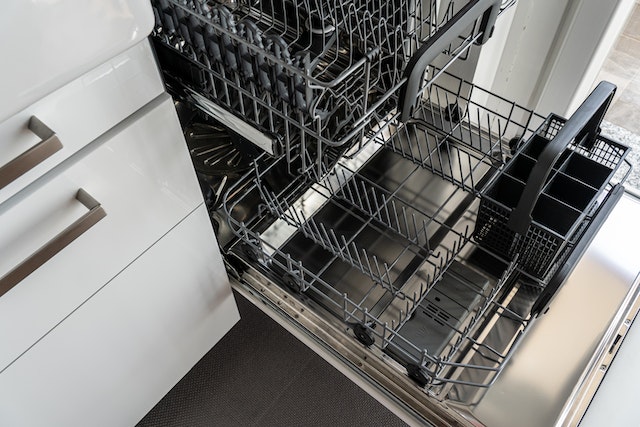 We must also mention that the type of amenities that you choose should match the target demographic. For example, if you are targeting a family or an established household, a dishwasher or extra storage space would be ideal for you. If your target demographic is graduates and young professionals, a more applicable amenity would be faster Wi-Fi and a bike-rack space.
6. Open Floor Plan
The open floor plan is the new kid on the block. It is popular with modern developers since it reduces the construction cost (fewer walls to put up). An open floor plan also gives the feel of a larger space. If you are able to incorporate some floor-to-ceiling windows, the effect on the whole space will be one of a kind.
This is not your typical DIY project where you move around with a sledgehammer bringing down walls left and right. You will need to engage a professional who will guide you on the process.
7. Curb Appeal
Don't neglect the curb appeal of your property. The exterior will give a potential tenant the first impression of the rental and you would want it to be a good one.
For starters, consider landscaping. While you might want to call in a professional, think of the long run. It should be something low-maintenance that the tenant would find it easy to maintain once they move in.
Other renovating ideas that will serve you a long way include:
Giving the exterior a new coat of paint
Trimming shrubs and trees
Adding new pavers to the walkways
Planting grass
Conclusion
Renovations for your rental property are somewhat different from performing renovations on your home. You must put yourself in a potential tenants' shoes to appreciate things from their perspective and also implement the right renovations that will attract and retain them on the property. Unsure of how to begin the process?
With the expert team from Vesta Property Management, you don't have to worry about a thing. From our years of experience in practical property management, we understand the minds of tenants in the area. We will guide you on what to do and how to make the best of your rental property.
Get in touch with us today.