Let Us Manage Your Stephens City Rental Property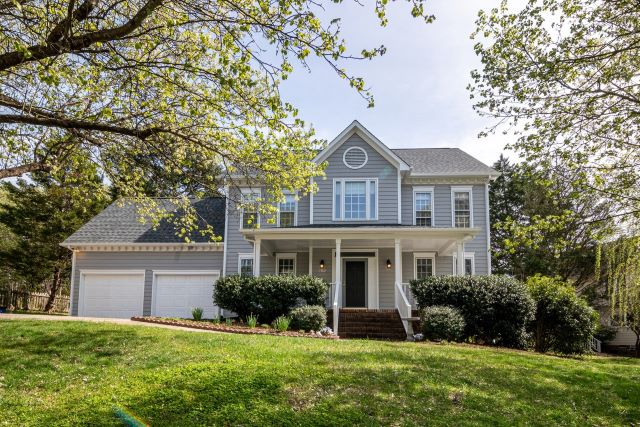 Are you looking to hire a property manager in Stephens City, VA? If yes, then check out Vesta Property Management!
As a self-managing landlord in Stephens City, it can get overwhelming once your rental properties grow in number. You must perform your tasks efficiently to ensure your rental space is habitable.
If you lack the time to efficiently manage your investment properties, partnering with a trusted property manager can be helpful!
Vesta Property Management offers a full array of property management services to help rental homeowners attain success. Your Stephens City rental home will be safely managed under a professional and experienced team who handles single-family homes, multi-family homes, vacation rentals, and commercial properties.
In fact, 25% of our clients have allowed us to manage more than one of their properties. We offer our full commitment to renting out your rental space, conducting tenant screening for prospective renters, collecting the rent on time, and keeping up with property maintenance and repairs. We also provide regular financial reports so you can track your rental's performance.
Vesta Property Management has more than 300 properties under our care, so you can trust that we have ample experience and continue to be a reliable team for our valued clients.
With us taking the helm, you can expect a high caliber of customer service, communicative professional property managers, and a responsive maintenance team ready to act when emergencies occur.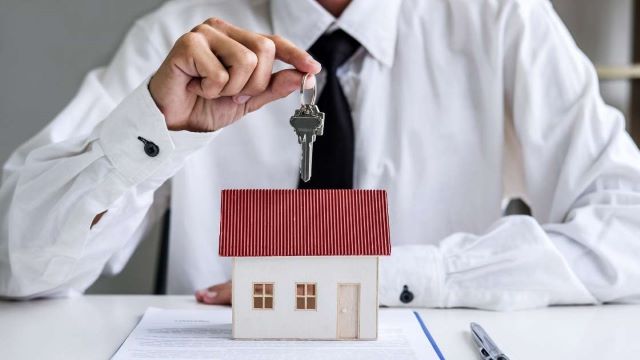 Your Stephens City rental home will be consistently attractive, creating an inviting environment for new and current renters. We help you retain the best renters and keep your unit in an exemplary condition.
If you're seeking a dedicated property manager who has your best interests at heart and wants to help you create a successful Stephens City rental home, contact Vesta Property Management today at 844-837-8266 or email us at admin@vesta-now.com!
Our Property Management Services
Vesta Property Management offers high-quality services, integrity, and full-time commitment in marketing your rental unit, screening for the best renters, collecting the rent promptly, maintaining your property and providing accurate financial reports.
The following are benefits you'll enjoy as our client:
Marketing Your Rental Property
With a vacant Stephens City rental home, you end up spending more on property maintenance and spending your time constantly visiting your empty rental to protect it from intruders.
When you hire Vesta Property Management, you'll save a lot of time and get quality tenants quickly since we use strategic techniques in advertising your unit to attract more prospective renters.
It's easy to understand why a lot of our renters have allowed us to manage multiple properties, since we average a mere 10 days to have your unit off the market. We use a variety of marketing methods and advertise online, offline, and by word of mouth, to increase your rental's exposure and gain a wide pool of residents.
Tenant Screening Process
Problematic tenants are something all property owners want to avoid. But if you're not adept at spotting the signs, you can allow a difficult renter to occupy your Stephens City rental home.
A great way to eliminate this issue is through careful tenant screening. Vesta Property Management assesses the candidates to reduce the risks you face and ensure your investment property stays in its excellent state.
We see to it that the potential tenant's background is reviewed based on the following:
Employment
Income
Rental history
Rent Collection
Sometimes it takes a lot of time to collect rental payments from every tenant in your Stephens City rental property. Vesta Property Management has an effective system where renters can conveniently pay on time without you having to knock on their doors.
We have a high rent collection rate of 99% showing how effective our system is. We also make sure that renters follow the leasing agreement, especially the policies governing rental payments.
Through our online portal, tenants can easily pay in advance or on the due date. For our clients, the rent proceeds are deposited in your account without having to contact the renter or send any payment reminders.
Property Repairs and Maintenance
One of the major time-consuming tasks of landlords is performing the day-to-day maintenance tasks. Maintenance is something that can't be skipped, as you need to keep your Stephens City rental home well-maintained, compliant with habitability laws, and retain your tenants' loyalty.
Hiring Vesta Property Management means you can have a reliable team looking out for property concerns, coordinating quick repairs when needed, and responding fast when urgent property situations come up. We have an alert maintenance team available 24/7 when this happens.
Our main advantage apart from the competition is having a licensed contractor as a co-owner. That's why we're able to furnish excellent property materials at a lower cost and access high-quality resources, which benefits our clients.
About Stephens City, VA
Stephens City is an incorporated town situated in the southern area of Frederick County, Virginia. It was established by Peter Stephens back in the 1730s but was named after his son, Lewis Stephens. It's known as the second-oldest municipality in the Shenandoah Valley.
Residents in Stephens City enjoy staying here for its friendly community, stellar public school system, and access to plenty of amenities. The town offers parks with sports fields, several trails, and playgrounds. The scenic nature is also appealing and residents find the area safe as a home base.
Stephens City also promotes a calm and simple environment with plenty of jobs available. Though it's a small town compared to other cities, the proximity to nearby cities is also close. It's suitable for families raising children, retirees, and professionals.
Here are interesting things to see in Stephens City, Virginia:
The Family Drive-In Theater
Main Street Classics
Newtown History Center
Appleland Sports Center
Sherando Park
Valerie Hill Vineyards & Winery
Bowman Library
Arrowhead Stadium
Lakeside Lake Dam
Frederick County Library
(Source: Wikipedia)
Areas We Serve
In addition to Stephens City, we offer our property management services in Warren County, Berryville, Front Royal, Browntown, Hume, Luray, Marshall, Middletown, Rappahannock, Strasburg, Warrenton, Winchester, Linden, Marshall, and Woodstock.